Tough Storage Solutions for Long Objects

One of our main goals at SPC Industrial™ is to offer the best storage and material handling solutions for industry use. We accomplish this by working with clients to find the best way to make the most of their needs, which often requires thinking outside the box. Though there are many straightforward solutions for industrial storage, it can be challenging to accommodate awkward items with unique shapes and sizes.
Storing long-handled tools and items like pipes and lumber can be difficult. Methods often include leaning materials against walls or stacking them on the ground. These strategies pose multiple hazards, including workplace injury from items falling over or workers tripping over the material. Both scenarios can lead to time-consuming clean-up, but most importantly, they are unsafe.
There is a better way.
Choose specialty storage units that reduce workplace injury risk and organize products where workers can quickly and efficiently find items.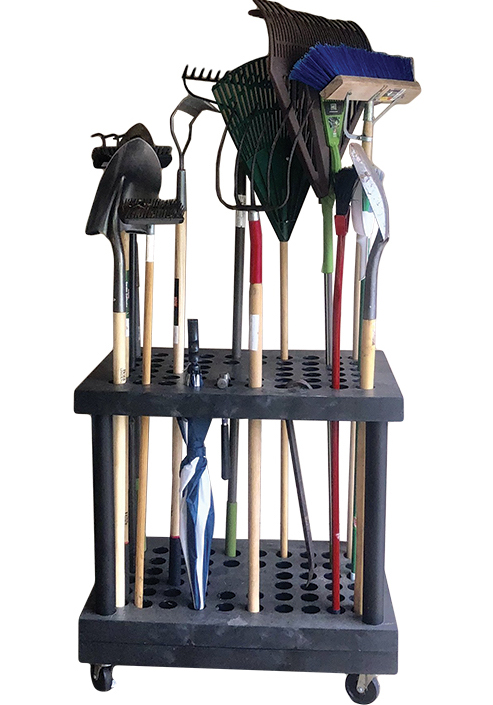 Consider units like Tool Cart and Tool Rack, which have dedicated slots to house items like brooms, mops, and shovels. These are great on-the-go solutions to store indoors or outdoors for busy work environments. Compared to standard wall-mounted racks, which can hold 5 to 10 items, Tool Cart and Tool Rack have 56 slots for optimal storage.
---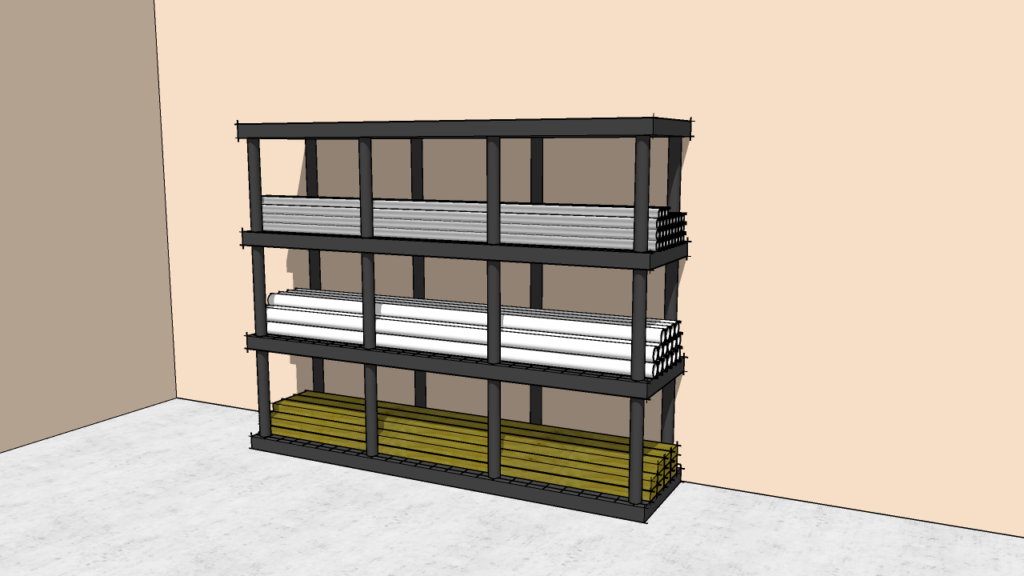 When it comes to storing bulk products like PVC pipe and lumber, heavy-duty shelving is the way to go! In contrast to popular wall-mounted racks, DuraShelf® shelving has no-tool assembly and is made of 100% recycled plastic. These sturdy units are available in multiple sizes to accommodate stacked products on each level. Lay items horizontally across the entire shelf- the legs of the unit will barricade items from rolling off.
---
Download our long-handled tool and DuraShelf storage flyers to learn more about our different models.