DuraShelf® Storage Methods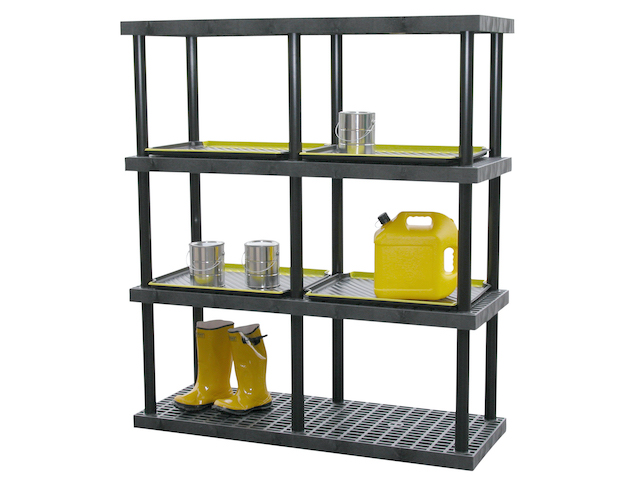 DuraShelf® is the toughest all-plastic shelving available to industry professionals. These units are perfect for integrating at warehouses, temporary field offices, or any other facility that can benefit from a reliable storage solution.
One of the best features of DuraShelf is its versatility.
What are the best ways to utilize DuraShelf? Follow these storage suggestions below to make the most of your unit.
---
Bulk Storage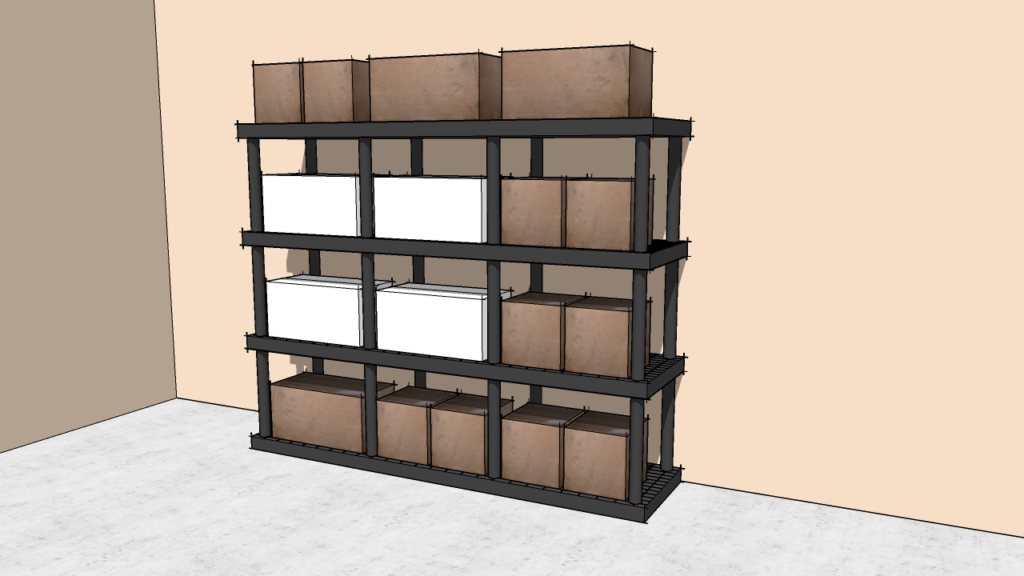 Because of its HDPE make-up, DuraShelf is the perfect storage solution for busy warehouses. The 36" x 24" solid top 4-shelf unit alone can withstand weights up to 1320 pounds, making DuraShelf ideal for stacking heavy boxes and crates for more extended periods. If you need to transfer bulk products around the facility, consider mobile options to move units without risking MSD related strain and injuries.
Read up on why ergonomics and reliable material handling products are essential in preventing MSD related work injuries.
---
Horizontal Storage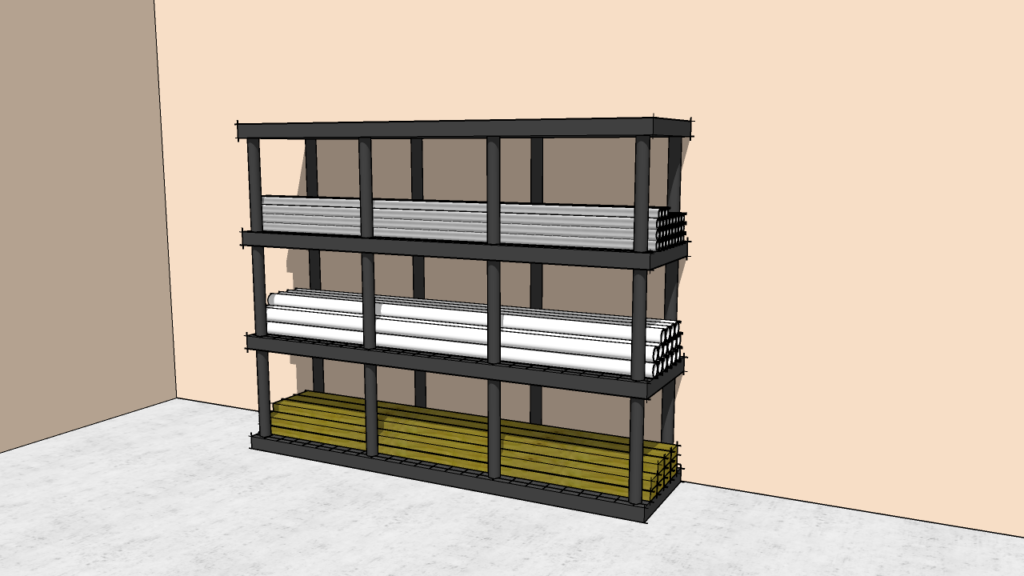 Because of its open shelving design, DuraShelf units are a great way to store items such as PVC pipes, wood, and any other long extended item. Items can lay flat across the entire panel without barriers. For extra long material, Consider setting two DuraShelf units side by side to utilize up to 16" feet of storage space using our largest units.
---
Chemical Storage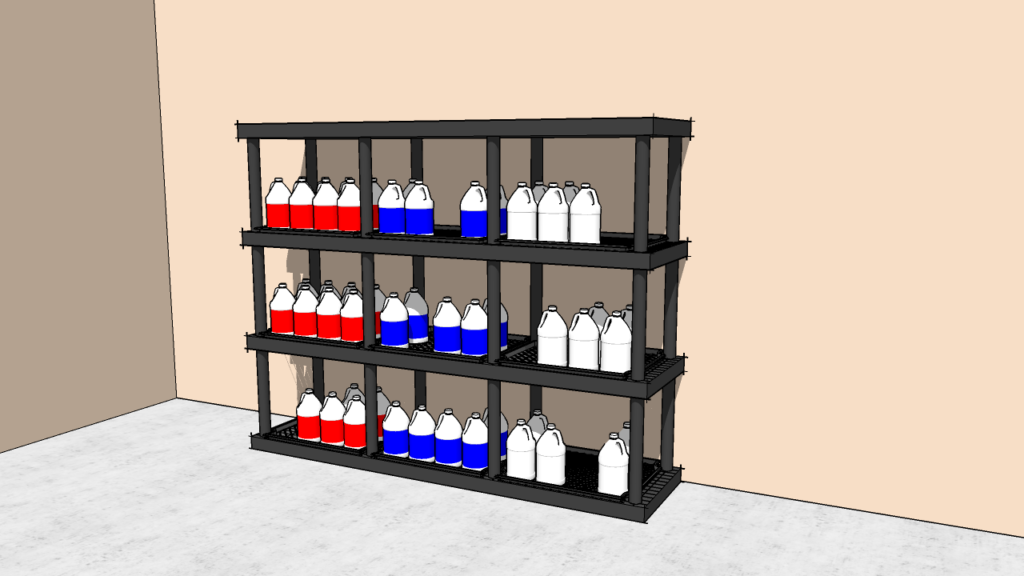 DuraShelf is one of the most trusted methods in chemical storage. Our shelving units are made of 100% post-consumer recycled material and are non-corrosive and chemically resistant. Integrate chemical Containment Trays to confine potential chemical spills to controlled areas. Chemical spills are no-match for DuraShelf compared to metal shelving, which can corrode and deteriorate over-time from chemical damage.
Read more on the pros and cons of metal and plastic shelving.
---
Want to share this information?
Click to download our comprehensive flyer!