How to Fit DuraShelf in Your Warehouse Storage Plan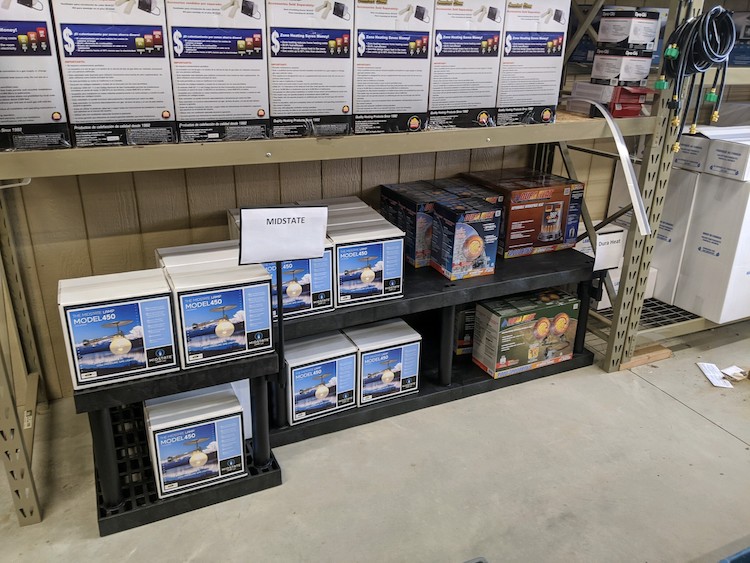 Globally, warehouses are used for different purposes, with each use having slightly different needs or requirements. Whether you're looking for a place to store raw materials or finished goods before the shipping process, Durashelf provides a versatile solution that fits seamlessly into existing storage systems and practices.
Some of the most common warehouse shelving needs are for the following:
1.Raw Materials
Most products require several raw materials in the production process and ensuring you have enough on hand is critical. With smart industrial shelving systems, you can stay organized and produce your product in the leanest way possible.
2. Packaging Supplies
When a product is finished, you'll need packaging supplies such as boxes, tape, and more to efficiently ship your products. Having packaging supplies stored in an effective manner will trim time from the shipping process and help you get your products to customers faster.
3. Finished Goods
After your product has been assembled, you'll need a place to store it before it is shipped. Depending on what your finished goods are, you may have specific storage requirements such as temperature-controlled spaces.
4. Cleaning Supplies and Chemicals
Though cleaning supplies may not be part of your production process, they are common materials you can find in any warehouse. The strategy used to store these sometimes hazardous products is just as important as storing production-based supplies.
5. Inventory
Inventory can range from finished goods to extra raw materials, or even items needed for your machines in the production process. By storing the right amount of inventory, your organization can better navigate product shortages or bottlenecks in the production process.
Industrial storage solutions are needed for every type of product. If your shelving is not optimized, you'll face slower production times and can even decrease the safety of your warehousing teams.
---
Using Durashelf in Common Shelving Systems
Industrial shelving systems can vary, depending on your warehousing needs, but Durashelf is an optimal addition for most of these systems. Let's take a look at some common types of shelving to better understand where in your warehouse Durashelf fits best:
Static Shelving Units
These permanent shelving solutions are commonly used to store inventory, accommodating both heavy and light materials. Durashelf is a great solution for static shelving units because our shelves can hold a range of weights and are built to be sturdy for the long run. If you're looking to store inventory, chemical containers, or large boxes, Durashelf's open shelves give optimal space utilization.
Pallet Racking
In many warehouses, using large metal structures to house pallets is a common practice known as pallet racking. These shelves are usually ceiling-high and require a forklift to access items. Though Durashelf cannot replace your pallet racking system, our customers have had great success by incorporating 2-Shelf units into their current pallet racking system. When placed on the lowest open shelving space, DuraShelf helps keep material up and off of dirt-prone floors.
Mobile Units
Mobile Units are used to transfer products within the warehouse and are ideal to hold heavy items that cannot be easily moved by hand. Since our Mobile Durashelf comes in multiple sizes, you can effortlessly take your storage on the go, which is great for when layouts change.
Wall-Mounted Shelving
It's common to see wall-mounted shelving in high-traffic areas like loading docks since they don't take up any floor space. Though Durashelf products are not made to be wall-mounted, our shelves have sleek designs and can be stored against walls to ensure ample stability.
We recommend incorporating DuraShelf into your existing shelving systems because unlike traditional shelving systems that require complicated assembly and are made out of steel or other metals, Durashelf products are assembled without tools and are made from 100% post-consumer recycled plastic. It's a win for your facility and a win for the earth!
---
Your Warehouse Needs Durashelf
With our sleek designs and easy assembly, DuraShelf products can be incorporated into your warehouse today. You can add our shelving systems into your existing storage process little by little or do it all at once. Our wide range of products, such as adjustable units, mobile units, and standard units have a choice of ventilated or solid shelving options, so you get exactly what you need. To learn more about DuraShelf shelving options, click here!