Let's Talk Panels: Grid vs Solid
Many of our solutions come with a choice of a grid or solid top panel. Both options have their own benefits and it's important to be informed in order to make the right decision. Let's take a look at some of the key benefactors of each panel style.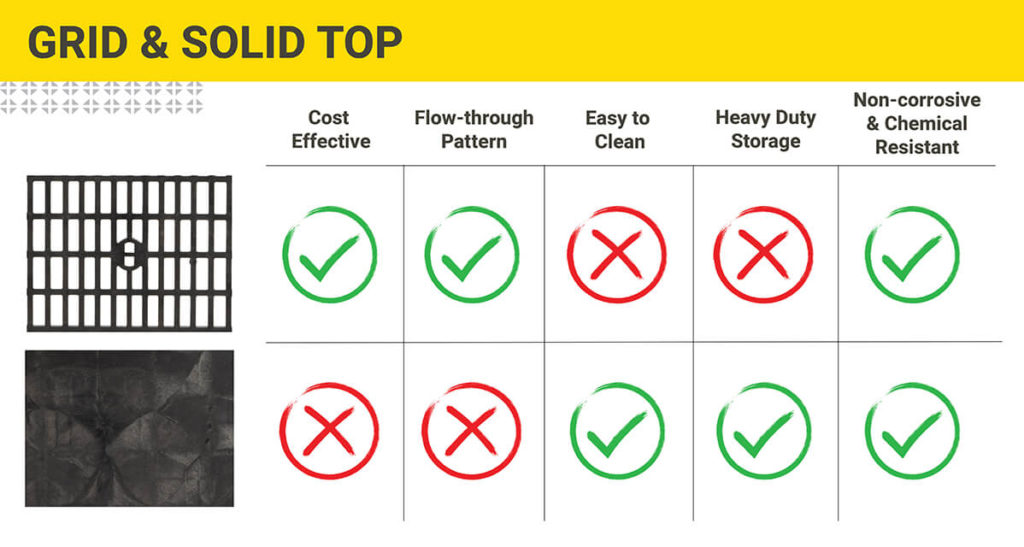 Grid
Our most cost-effective panel.
The flow-through pattern let's debris and dust pass through to the floor and eliminates build-up.
It's non-corrosive and chemically resistant all plastic material makes it a viable option for chemical storage.
Solid
Heavy-duty storage capacities and strong composition allow for bulk storage.
Easy to clean flat surface to reduce dust and debris build-up.
All plastic material is non-corrosive and chemically resistant making it the ideal option for bulk chemical storage solutions.
For more information, consult with our design and development team to determine which of our product offerings is right for you!