A Message from Mary: Work-Bench™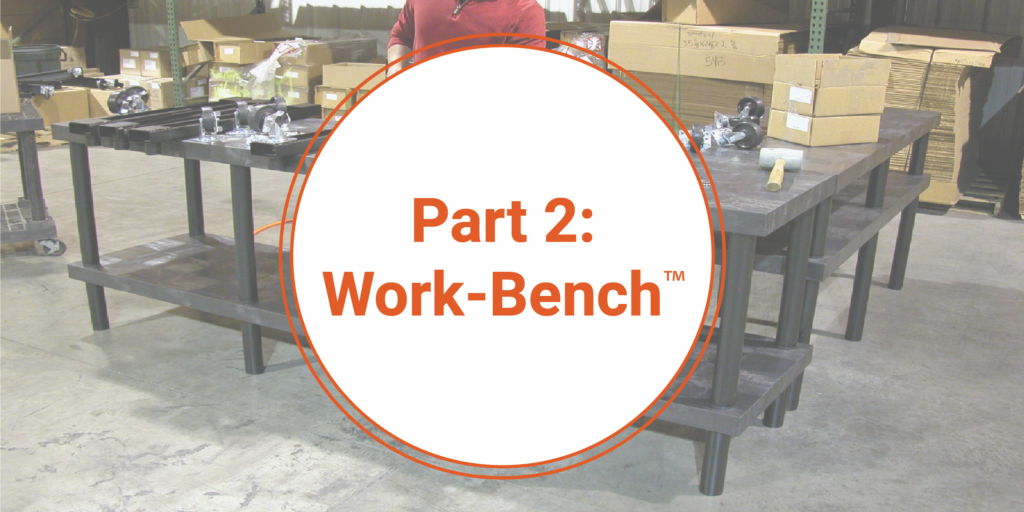 ---
It's Work-Bench™ time.

Mary Berklich
Our workstations are the perfect stationary solution to offer workers a durable yet easy-to-assemble table. We offer different models to choose from, giving our customers the opportunity to explore which solution works best.
---
How it Works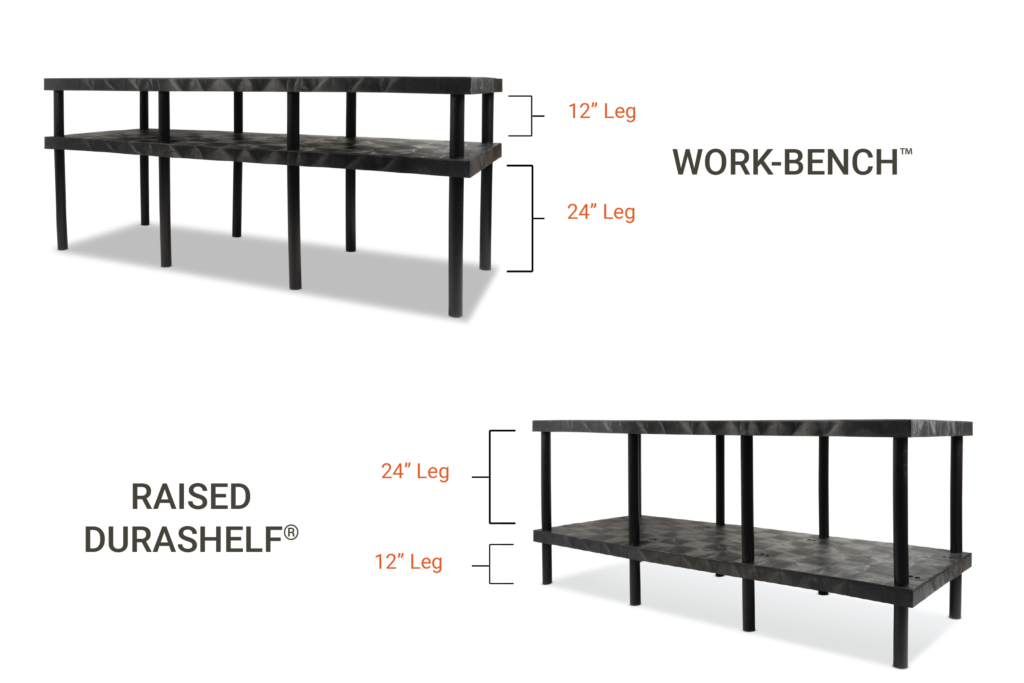 Raised DuraShelf® and Work-Bench™ are the same part, but in two different configurations giving you the opportunity to adjust the product based on facility needs. Raised DuraShelf offers plenty of storage space for larger boxes and containers while Workbench provides a shelf right at working height for easy to grab tools and materials.

Adjustable Work-Bench™ is like the solutions above, but offers adjustable legs to match the height of the worker. This gives you the ability to change the height of the panels depending on the need of the project.