5 Questions to Consider When Planning Your Space

When designing the floor plan for your business, it all comes down to one question: What is the best way to utilize my space? Where things go affects the operational flow and can have a lasting impact on your success. It's not a bad idea to have plans in place before you order large equipment and inventory. But where is the best place to start?
Your space planning should depend on the type of your business
Every kind of business is different. Layouts depend on the size of your space, whether the setting is indoors or outdoors, and permanent structures in your area. Popular formats we've encountered are:
Warehouse
Wide-open floor plans with ample space and high ceilings. Usually a blank slate.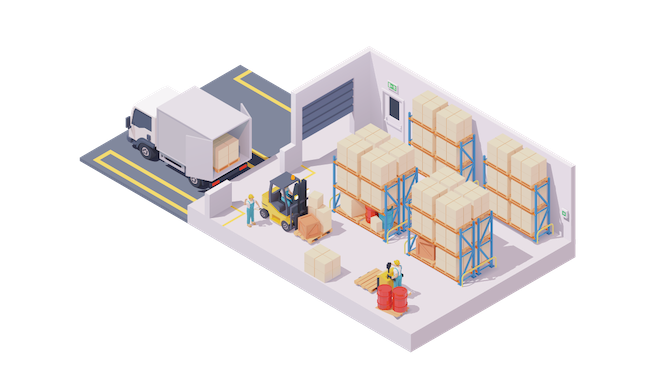 ---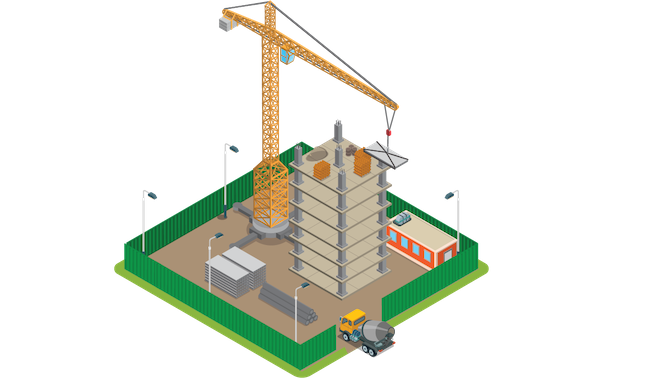 Temporary Operations and Construction
Pop-up workstations in a multitude of locations, indoors and out, where the environment plays a role in space planning.
---
Office Spaces
A wide range of floor plans, and almost always set indoors. Can be a large, open area or segregated rooms.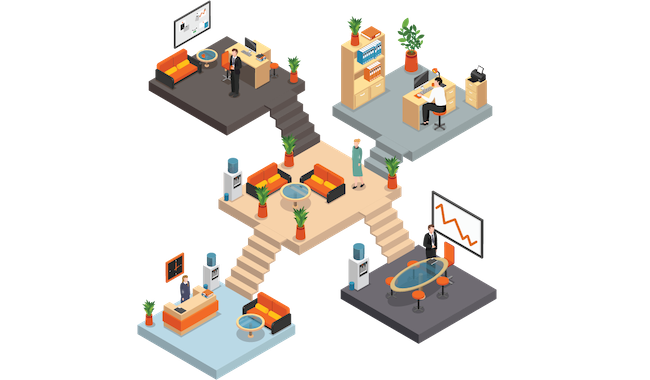 ---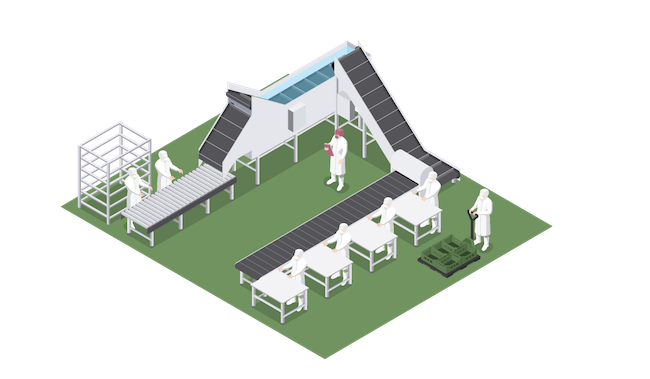 Food Processing and Cold Storage
Consists of assembly lines, fixed workstations, tight aisleways, and storage areas.
---
Now that you've identified your floor plan type, it's time to take into consideration all things that lead up to the planning portion of your project. It may seem like a big task, and don't get us wrong, it is. But when you break down your goals through questions, it's easier to determine a plan of action.
Here are 5 questions to consider when planning your space:
1. What does the workflow of your operation look like?
An efficient workflow depends on the placement of different zones. For instance, you wouldn't want to put a packaging area on the opposite side of the warehouse from the loading dock. Draw out your workflow and see if your floor plan can mirror this process for easy transitional work. If you're not sure about a certain process or task, ask your employees! Using their judgment may give insight into ideas you haven't considered yet.
2. How much space should you accommodate for larger equipment?
Measure accordingly and create accurate blueprints to make sure your areas are sufficient for your equipment and personnel. We suggest doing this BEFORE ordering all large equipment and supplies, that way there is less chance of error. Types of equipment to consider are:
– Shelving and storage racks
– Heavy machinery like forklift trucks
– Workstations and tables for operations
Remember, it's essential to factor in the size of the equipment and the surrounding space that makes it easily accessible for workers.
3. Does your proposed layout support safety protocols and standards?
Is there enough space for the appropriate tools and equipment that promote workplace safety? Consider solutions like work platforms, ladders, mobile carts, and workbenches that enhance ergonomic practices and reduce workplace injury.
Another key thing to keep in mind is to plan where you will post important safety information. Think of high-traffic areas where people will see information on a regular basis.
4. Is there ample space for high-traffic areas?
Do workers have enough room to move around your area? According to Stein Service & Supply, a warehouse will want an aisle way with at least 12 feet of space to accommodate forklifts, while an outdoor temporary operation may only require 5-10 feet. If you currently have day-to-day business going on, observe daily operations to get a better idea of how your workers move about your space.
5. What does your business look like in the next 5-10 years?
Especially for long-term operations, does your proposed floor plan complement long-term goals and productivity? Or on the other hand, ask yourself, is your space adaptable? What may work now, may not work for the future of your business. Consider aspects like expansion, new inventory, and employee turnover. The answers you find will determine if the plan you implement would be worth the investment.
---
Bottom line, no two layouts are the same, and your business deserves its own customized layout that works best for your equipment and your staff. Ask questions and gain insight from all departments. This team effort will have a positive impact on your daily workflow and give you a result that will last for years to come.
At SPC Industrial, we specialize in all-plastic safety, ergonomic, and material handling products for the industrial workplace. Learn more about our design & layout services, where our team will work with you to incorporate SPC products into your layout.