Case Study: Bel Brands USA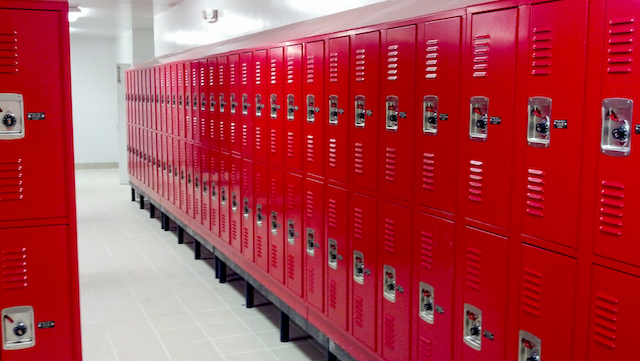 The Client
Bel Brands USA, a maker and distributor of gourmet cheeses, was building a new facility in South Dakota. To help complete the amenities at the new facility, they needed to install new lockers in the men's and women's locker rooms.
The Project
Bel Brands wanted to explore solutions that allowed them to maintain a clean space beneath the lockers and raise the lockers off the ground. Knowing that we specialized in all-plastic industrial-grade solutions, they reached out and asked for our help.
We addressed this project with two goals in mind:
Create space below the lockers that were easily accessible for cleaning. 
Offer a solution that was able to support the weight of the lockers.
The Solution
First, we produced detailed drawings and confirmed the dimensions of the space. After much discussion and collaboration, we determined that Dunnage- Rack™had the weight capacity to help support the lockers while also providing access to clean the floor surface below. We were able to tailor this solution to fit the configurations of their layout since we offer many different sizes and a choice in a grid or solid top. In the end, Bel Brands chose multiple Dunnage-Rack sizes to accommodate the size of each locker unit, and determined grid top would be the best option as it allowed any spills or dust build-up to flow through to the ground below.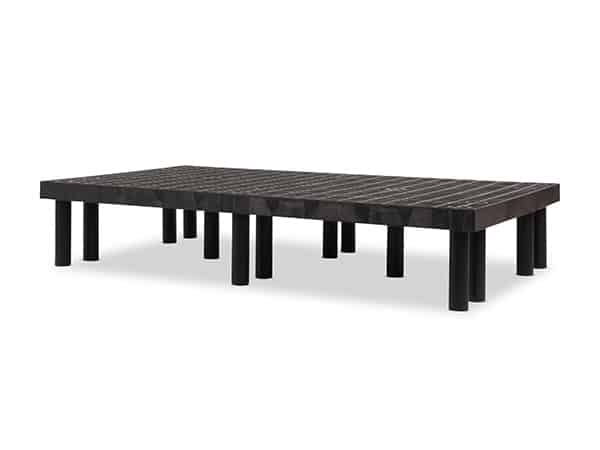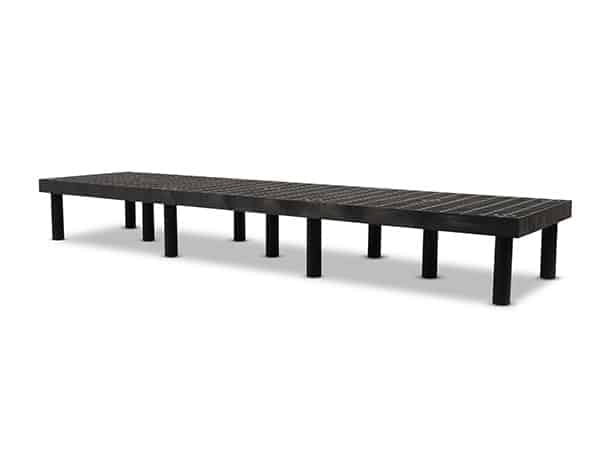 TWO UNITS BEL BRANDS USED IN THEIR LAYOUT
---
The Results
Dunnage-Rack proved to be an easy-to-assemble solution, making this process simple, quick, and efficient for our client to introduce to their facility. Overall, Dunnage-Rack was a win for Bel Brands USA. Mark Felland, a sales representative at Haldeman-Homme, says, "The end-user is quite pleased".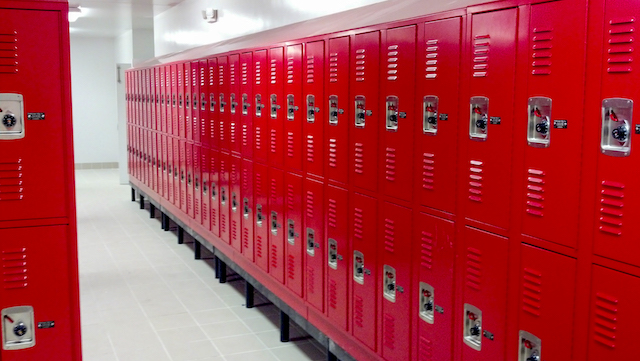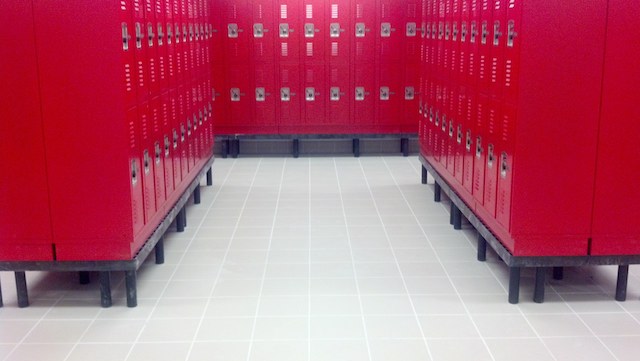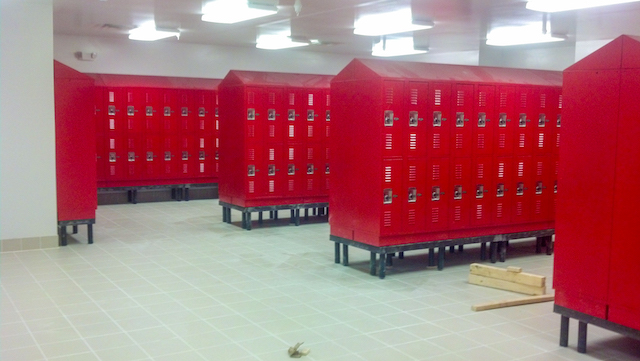 Felland appreciated our help in finding a solution for his client and looks forward to a continued successful relationship with us.
From the moment you start your order to the installation, a member from our design services team can help bring your vision to life by offering ideas to bring your solution to its fullest potential. By collaborating together, we will create a solution that meets the needs of your operation.