Why You Should Consider Using Temporary Flooring in Your Industrial Workspace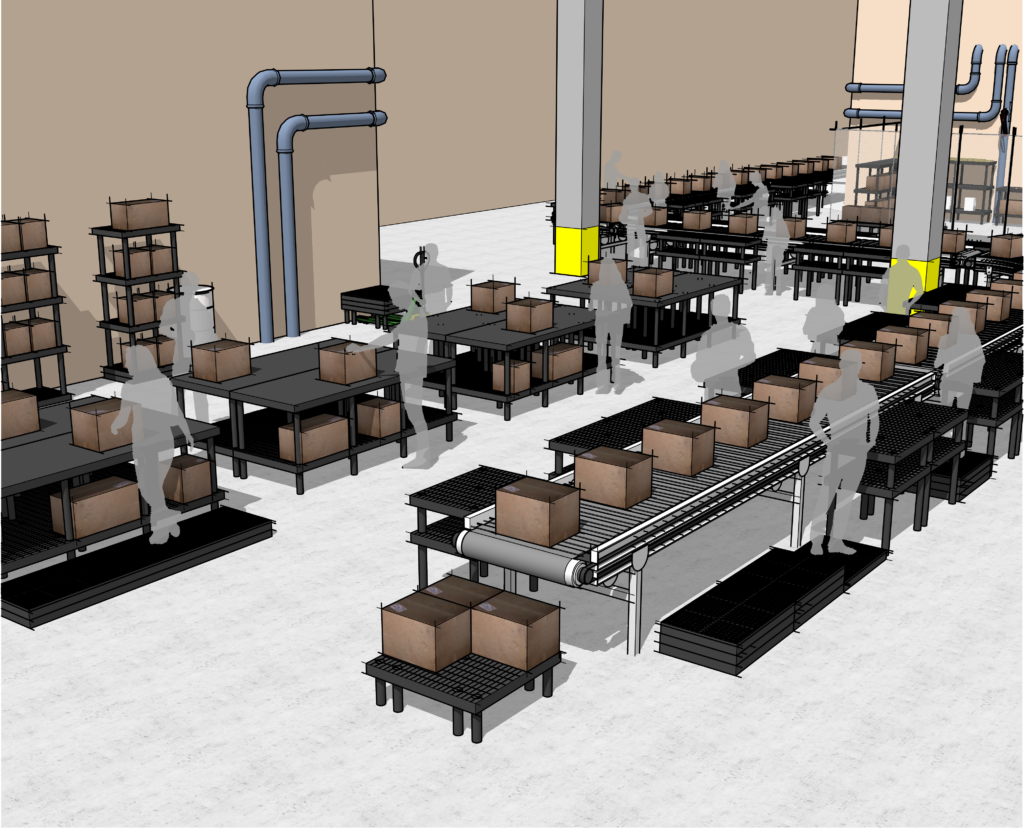 When it comes to flooring options for industrial buildings and warehouses, concrete is the most popular solution. It's affordable, durable, and has a high tolerance in hazardous environments.
Unfortunately, concrete does have its downfalls. In addition to costly repairs, it's tough on employees' joints and doesn't provide much cushioning in case of worker injuries. This is where temporary flooring can help protect your floors and provide a more ergonomic solution for employees.
What is Temporary Flooring?
Temporary flooring is an easy-to-install flooring solution that can be laid down on top of existing floors to provide a protective barrier. It is commonly used in industrial workspaces, providing maximum coverage over large surface areas and individual workstations.
Types of flooring:
Temporary tiles
Matting
Platforms
These systems are often lightweight and modular, enabling you to transport, install, and make modifications with ease.
---
5 Reasons You Should Invest in Temporary Flooring
1. Extend the life of your concrete floors
A durable floor overlay acts as a barrier and protects your subfloors from the damage caused by heavy machinery and equipment. If a section of the temporary flooring is damaged, a modular unit can be easier and more affordable to replace than an existing subfloor.
2. Keeps workers up and out of dirt
Elevated flooring systems lift workers up out of the dirt that gets tracked into facilities from work boots and machinery. Additionally, these modular systems are quick to clean, providing easy access to the subfloor without requiring complicated disassembly.
3. Assemble and disassemble with ease
Temporary systems are installed in sections and often feature modular components. This makes them a low-cost and easy-to-install option compared to expensive permanent solutions that require complex breakdowns. This will make it easy to modify your existing floor plan as your needs change or new machinery is brought in.
4. Reduce the risk of employee injuries
Most warehouses have concrete flooring, which can get very slippery from even the slightest amount of moisture, especially during the wet and snowy months of the year. Temporary flooring offers an anti-slip surface that can reduce the risk of falls, joint pain, and other ergonomic dangers that come from prolonged standing on concrete.
5. Multi-purpose and easy to transport
Modular flooring systems can be used indoors, outdoors, in warehouses, in auto repair shops, on assembly line floors, and in temporary field offices, just to name a few. Regardless of whether you need it long-term or just for a day, these systems can be easily packed up and moved to a new location, allowing you to expand or relocate your setup without taking up valuable working time on flooring installations.
---
Our Temporary Flooring Solutions
At SPC Industrial, we offer two types of solutions:
Poly-Riser, designed to elevate your employees and provide a flow-through for debris and hazardous materials.
Add-A-Level, a modular and stackable design that provides a customizable lift for any workstation.
Each system is customizable to your space with multiple sizes available to make the most of your facility floor plan and needs.
Conclusion
Temporary industrial flooring is an affordable, easy-to-install, and versatile flooring solution with a variety of added benefits for your business and your employees.
Whether you've got a permanent warehouse or a temporary outdoor operation, there will always be various commercial temporary flooring solutions to accommodate your needs.
Browse our raised flooring solutions at SPC Industrial today to find the perfect fit for your workplace.