Case Study: Ohio State Ergonomics Lab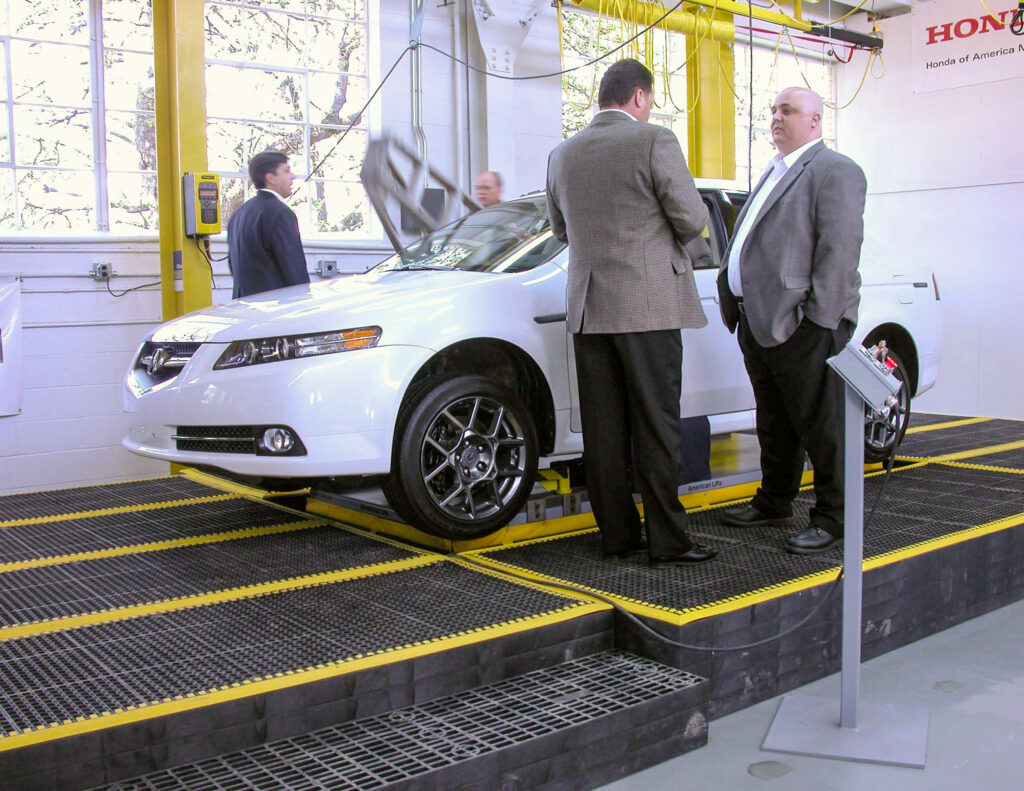 The Client
In 2007, Ohio State University established a new Center for Occupational Health in Automotive Manufacturing.
The Project
The goal of this project was to find new products and practices that significantly limit the risk of musculoskeletal injuries within the automotive manufacturing realm. The department reached out to SPC Industrial™ to incorporate a work platform that demonstrates the positive impact different elevation changes have on productivity while also reducing the chance of injury.
The Solution
When discussing this solution, the lab requested Add-A-Level™ work platforms specifically since Add-A-Level is known to bring workers to the correct ergonomic height and limits the risk of musculoskeletal injury and strain. With their goal focusing on new ways to reduce musculoskeletal injury in automotive manufacturing specifically, Add-A-Level was a great product to incorporate in their main laboratory area. Here, the lab can evaluate cars with a mock assembly line complete with ceiling-mounted cranes and an automobile rotate carrier conveyor.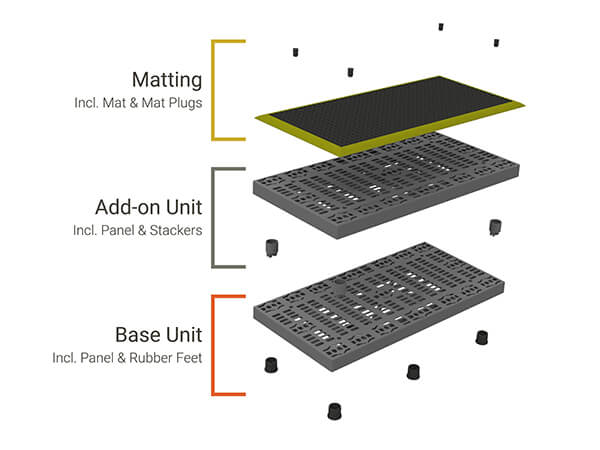 The Results
From the data and results derived from this lab, the Ohio State Center for Occupational Health in Automotive Manufacturing lab continues to research and test new methods that reduce the risk of injury and improve work productivity. By installing Add-A-Level, they were able to provide a strong foundation for their participants to demonstrate the positive effects ergonomics has on work productivity and safety.